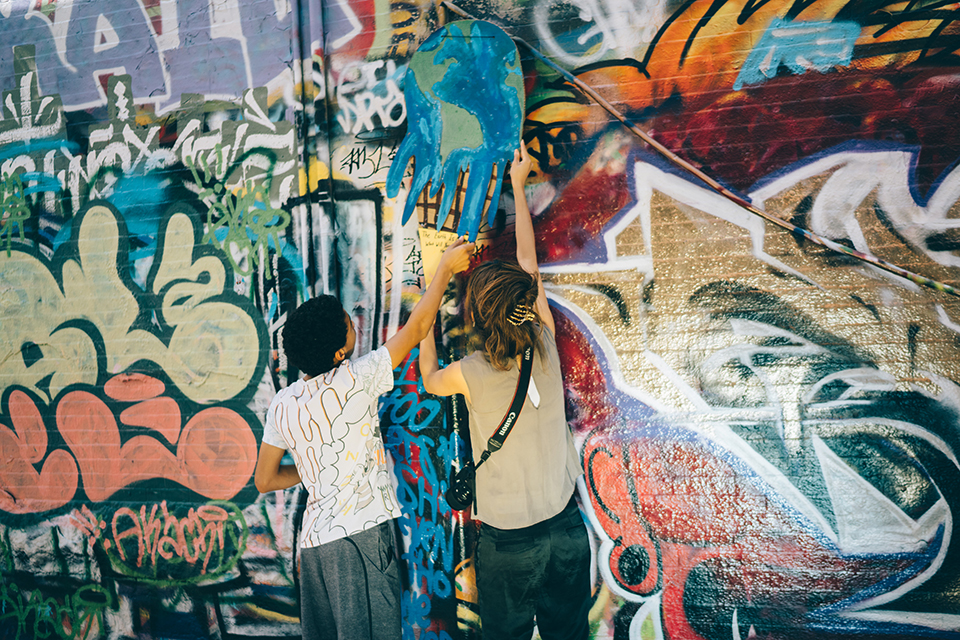 Artist, designer & educator.
Profession
Jiyoo Jye [b. Seoul, KR] is a Program Designer and Coach at NuVu Studio, an award-winning learning space for middle and high school students- whose pedagogy is based on the architectural studio model and geared around multidisciplinary, collaborative projects. Here, students tackle real-world problem solving through integration of design technology such as CAD software, 3D printing, arduino electronics and other interactive media.

She was previously a Lead Editor at Area9 Learning, a physician-led software company specializing in adaptive learning technology. Working with primary source experts, she helped develop the JBJS Clinical Classroom on New England Journal of Medicine's Knowledge+ Platform. This project transformed the most valued source of information, archived for over 125 years, for orthopaedic surgeons and researchers.
Education
Ji has a Master's in Design Studies from Harvard University, Graduate School of Design, with a concentration in Art, Design and the Public Domain. She co-curated several exhibitions at the Kirkland Gallery from 2014-2016 and worked as a graduate researcher for the Harvard Fogg Museum's Division of Modern and Contemporary Art. She has also been an editor & co-author for the Zofnass Program for Sustainable Infrastructure and a Communications Fellow for the MIT Office of Sustainability. She has a Bachelor's of Fine Arts from Carnegie Mellon University, School of Art.
hobbies
A certified open water scuba diver and an avid traveler who loves the sea. Enjoys letterpress and bookbinding projects as well as silkscreening, film photography and other darkroom processes. Sustains ongoing aspirations to become a better cook and admires Chefs like Jacque Pépin. Capable of snowboarding down gentle mountains before jumping into the hot tub. For more, listen to a recent podcast interview from Getting Simple. To get in touch, contact: jiyoojye@gmail.com